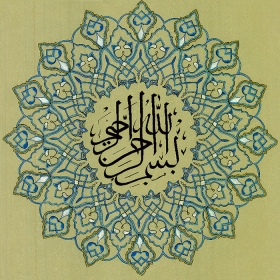 The recipe was inspired by
this salsa recipe
, but I definitely feel the changes I made make a difference. When I get to the changes in the recipe, I'll let you know and walk you through it.
You will need the following ingredients for this recipe:
-1 large mango, diced
-1 large avocado, diced
-4 medium tomatoes, diced
-1 jalapeño, seeded and minced (or more, for a spicier salsa)
-1/2cup fresh cilantro, chopped
-3 cloves garlic, minced
-3/4tsp salt
-2Tbsp fresh lime juice
-1/4cup red onion, chopped
-3Tbsp vegetable oil
-2 tilapia filets
-1Tbsp vegetable oil
First, I would like to advise you as to how to cut up the avocado and mango.
To cut up an avocado, cut it in half around the pit and twist the halves in different directions to separate. To remove the pit, strike it with a sharp knife (carefully!) and rotate the knife so that the pit comes out. Then slice the avocado into quarters and peel. Then slice it however you want - diced, for this recipe.
As for a mango, I strongly recommend against searching "how to cut up a mango" on Chef Google because unless you're an expert, my way is more efficient. The secret: peel the mango first! Then slice off chunks of the mango and dice them. This way you can get right to the core.
So after you have done all of that, please combine the mango, avocado, tomatoes, jalapeño, cilantro and garlic in a bowl. Mix them up well.
Next, dice up the red onion . Add the salt, lime juice and red onion to the bowl.
Yummy ingredients...
...make for the most delicious
salsa you'll ever taste!
In the original recipe, it calls for 1 full teaspoon of salt. I recommend 3/4tsp, however, because while I found the salsa satisfying on the fist, it was entirely too salty to be eaten with chips later. So, I recommend you reduce the salt by enough to make it palatable with salted tortilla chips but not so much that you lose the flavour.
Finally, stir in the 3Tbsp oil. Here I recommend vegetable oil rather than olive oil because olive oil has a very distinctive flavour, and, while I love the flavour of olive oil, this recipe is soooooo not about olive oil. The purpose of the oil is purely consistency-related. In fac
Stick the salsa in the fridge for at least 30 minutes (another reason not to use olive oil - it clouds and can partially solidify in the fridge!). In the mean time take your tilapia filets and fry them in the 1Tbsp oil.
Once the tilapia is cooked, serve with rice and top with the salsa! It is a perfect and delicious summer dish that you will
not
be sorry you made!